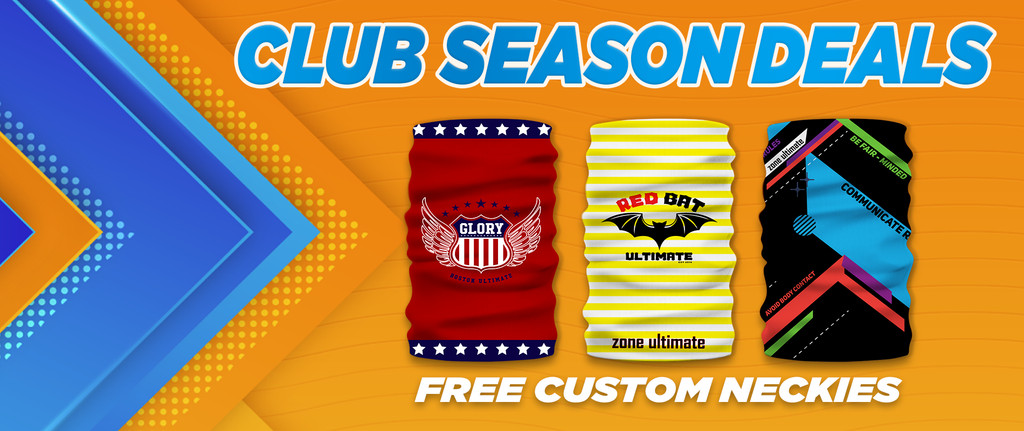 BE READY WHEN THE SEASON STARTS
Package 1: 69$ USD
- 2 Full Sub Jerseys
- 1 Full Sub Shorts
* Fabrics available: SuperFly X, Velocity I, Velocity II and Nylon L
Package 2: 58$ USD
- 1 Full Sub Single Layer Reversible
- 1 Full Sub Shorts
* Fabrics available: SuperFly X, Velocity I, Velocity II, Nylon L and Drimesh
Package 3: 52$ USD
- 1 Full Sub Double Layer Reversible
- 1 Full Sub Shorts
* Fabrics available: SuperFly X, Velocity I, Velocity II, Nylon L and Drimesh
ADDITIONAL GEAR:
HOODIES (VIEW HOODIES)

Sun Hoodie is the perfect product for hot weather, protects you from sun and heat. Full sub at $36 SUD. Check out sun hoodie reviewed by Ultiword https://ultiworld.com/2017/12/01/product-review-zone-ultimate-beach-kits/

PACKABLE JACKETS (VIEW PACKABLE JACKETS)

Packable Jacket is super light, thin, water-resistant, wind-resistant, perfect for hot and humid weather. Full sub at $42 USD.

WIND BREAKER & TRACK PANTS (VIEW TRACKSUITS)
Tracksuits are built with cool features: removable hood, 2 layers of fabrics, track pants with zipper at the bottom which helps you easily take cleats off, anti-theft pockets. Full sub windbreaker at $53 USD, full sub track pants at $51 USD.

WARM UP KIT (VIEW WARM-UP KIT)
The warm-up kit includes Zipper Hoodie and Playing Pants. Both are made of Poly2D which has 2 sides different fabrics Cotton and Poly. Playing Pants are built with zipper at lower leg which helps to take off cleats easily.
FREE Neckies* | FREE Art Help | FREE Shipping
* Neckies are made from the same fabric of your jersey order, an extra charge of $4 per neckie if you'd prefer different fabric.
MOQ 15 pcs / product. If less than 15pcs, an extra $3 - $5 is applied per item.
Contact us at info@zoneultimate.com for details or our country reps as follow: