Simply download the Zone Order Form and follow the below simple A-B-C steps to get your gear in time:
A. Download the order form (Click here)
Please follow the below instructions of 7 easy steps to fill out the Zone Order Form
1. Fill out your personal and shipping information
2. Select products for your team

3. Fabrics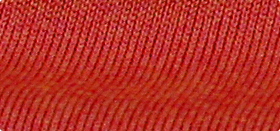 Velocity I
100% Polyester.
Weight 165gsm.
Smooth and stretchy.
Velocity II
100% Polyester.
Weight 165gsm.
Light and airy.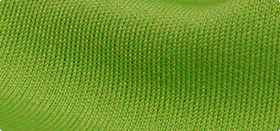 SuperFly X
100% Polyester.
Weight: 130 gsm.
UV protection. Good water absorption.
Super light, smooth and stretchy.
SuperFlex
92% Polyester - 8% Spandex.
Weight 152 gsm.
Super light, super stretchy, super soft, super durable. High-performance fabric strongly recommended.
DriMesh
100% Polyester.
Weight 164gsm.
Light, ultra soft & stretchy - only available for reversible jerseys/shorts.
4. Color availability

5. Size chart ( click here for detailed size chart)
6. Player names & numbers
Fill out the player name and number for each shirt. Feel free to send us whatever font you want.
7. Special Request
If there are any special requests for products such as longer body, longer sleeves, print special characters, please specify them in the Special Request column.
B. SEND OVER YOUR TEAM ARTWORK
We prefer .AI (Adobe Illustrator), .CDR (Corel Draw) and .PSD ( Photoshop) formatted artwork. Front logos are just $1.5 USD more for up to three colors. Each additional color is just $1.5 USD. If you would like a customized font other than our standard Zone Bold and Zone Outline, then just attach your desired font file. This can be found under "My Computer," Windows," "Fonts," then your specific font file. Customized fonts cost just $1 USD a jersey. If you want any artwork on the sleeves or across the back to the front, etc. they are just $1.5 USD each and should be specified in your ZOF. If you would like your artwork to be embroidered, please specify that in your ZOF and give us the desired embroidered dimensions. We will give you a quote based on the size and image of your artwork.
C. APPROVE YOUR TEAM MOCK-UP AND QUOTE
After sending through the ZOF and artwork, we can make your mock-up and quote to process your order. Your order will take about 2 weeks to manufacture and 4-8 business days to be delivered anywhere around the world. We will begin manufacturing once we receive receipt of payment (either via bank account transfer or PayPal). You can estimate ETA when you will receive your jerseys after the mock-up has been approved and a payment has been made. If you need your apparel sooner than this timeframe, please specify this during ordering. Rush delivery is a $50 USD surcharge.
** PRICE
See our latest prices and great deals here
*** SHIPPING & PAYMENT
- Zone prefers to use expedited shipping with our shipping carrier, TNT Shipping. With expedited shipping, your shipment arrives within 2-3 business days, guaranteed. While it is more expensive, it is effective and efficient. When you place your order we will give you an estimate shipping amount which is due at time of payment.
- There is also a non-expedited shipping method through the state-run postal service. However, this method can take anywhere from 2-5 weeks to ship, not guaranteed delivery. While Zone prefers expedited, your order shipping option is ultimately up to you.
- If the order is placed in Ho Chi Minh City, Vietnam, we offer free delivery. Shipping cost for all other locations will be discussed at time of order as rates vary country to country.

Zone Ultimate accepts Bank Account Transfers and Paypal. You will be provided this information as your order is finalized. Please note that Bank's fee and Paypal's fee might be applied.